Welcome FIRE NATION Members!
Now You Can Setup Dreamboards, Find Accountability Partners, Set Your Goals & Next Actions, Celebrate Your Wins and so much more.... all in one place!
Robert Riopel here. Congratulations on taking action. As promised on the EntrepreneurOnFire Podcast, as an action taker, you will receive our special AmentorA.com "30-Day Free Trial Membership Offer with no credit-card".
Just click on the sign-up link below and Create Your Account.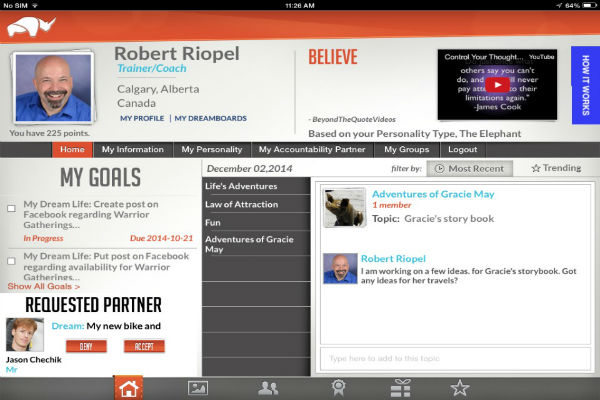 With AmentorA:

• Build your Dreamboards.
• Create Action Steps.
• See success stories.
• Build points for cash rewards.
• Manage projects.
• Organize your dreams.
• Organize your goals.
• Offer encouragement to others.
• Watch inspirational videos.
• Create custom groups of people with the same interests as you.
• Set up daily reminders for goals.
• Set up daily reminders for motivation.
• Set up daily reminders for videos.
• Rate mentors in the community.
• Chat with community members.
• Connect with like minded people from around the world.
• and so MUCH MORE!!! .


See you on the inside
Robert Riopel
AmentorA.com